The open market at March 25th St or in Portuguese Rua 25 de Março It is a popular commercial street in the central zone of São Paulo. It is known as a large and crowded place and with good prices.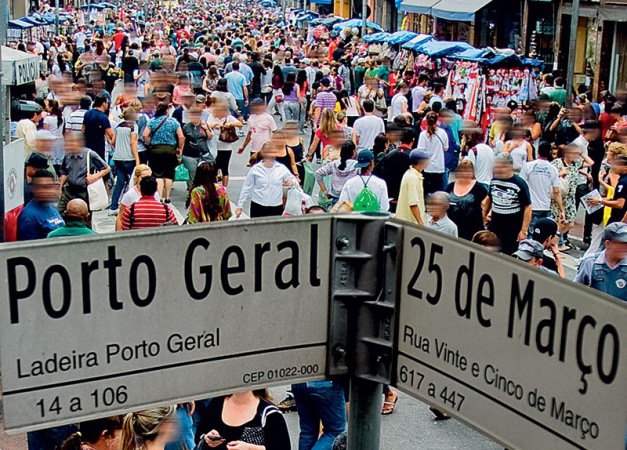 You will find everything you want (miscellaneous kind of products, including shoes, toys, packaging, jewellery, bags, stationery and souvenirs) for a good price but probably not with good quality. It is a great experience.
It's a typical situation, street vendors and vendors in small stalls inside of the buildings trying to sell almost everything. There is a big crowd of buyers and there is the typical advertisement which people are offering their products in an out loud voice.
For a jewellery of quality I prefer going to Espaço ND. In my opinion it is better and cheaper than Accessorize, but you need to spend at least R$300
Be aware of your bag and avoid using you mobile. It's safe, but is better to avoid some situations.
The best place to eat near 25 street is in the City Market – Mercado Municipal de São Paulo
When: Monday to friday from 9am to 6pm and Sunday from 9am to 2pm.
Getting there: São Bento Metro Station, Blue Line, going by Ladeira Porto Geral Street
If is missing some information, write for us!