Located in the south of Florianópolis Island in Santa Catarina state, Naufragados beach is a special place. The stunning landscape contrasts with the history of the island. In 1753 two vessels with 250 Azoreans heading to Rio Grande do Sul were wrecked, of which only 77 survived. Some of them were forced to live on the island hence the name of the beach is Naufragados.
The beach is located in the preservation area of the Tabuleiro State Park, despite a few construction areas mischaracterizing the landscape!
There are no inns to sleep in, and the only option is to camp in the wild. There are only a few restaurants where you can enjoy good home-cooked food and a cold beer.
The tranquility of the beach ends when the rough seas arrive, providing fantastic waves to surf!
The Beacon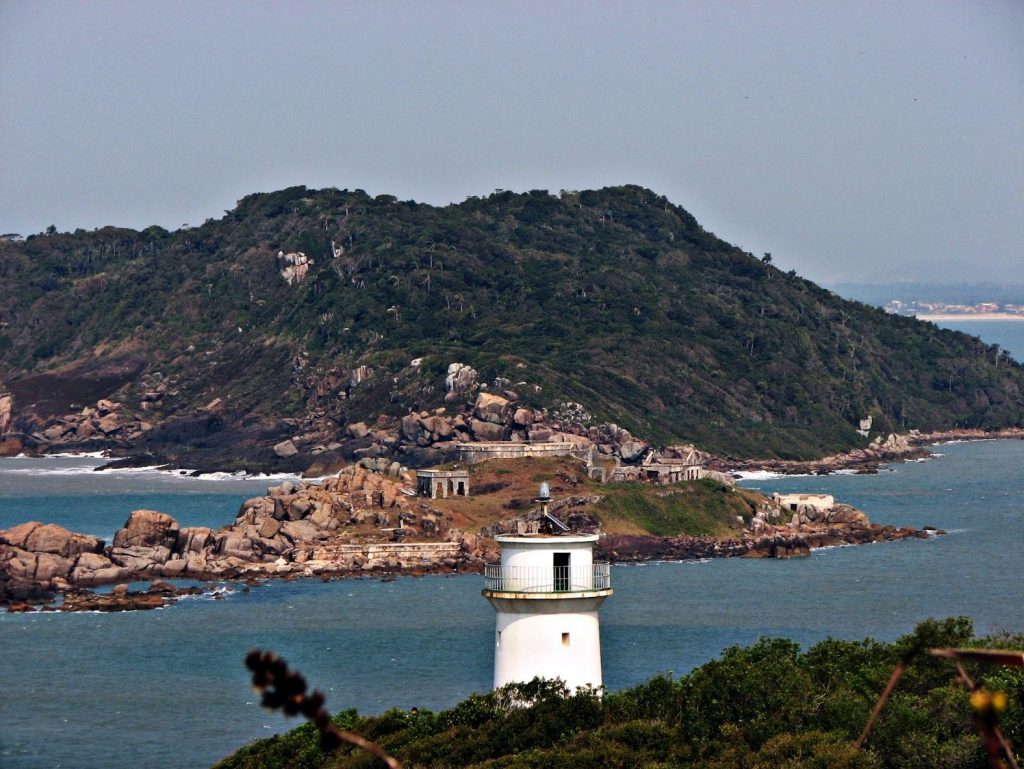 One of the most popular attractions is to go walking to the beacon at the end of the beach. There is a beautiful view to look at on the trail.
The Naufrago's beacon was built in 1860. It was built with a massive 30 meters in height, totaling 42.6 meters above the sea and is the oldest of Santa Catarina. Its current reach is an impressive 18 miles.
The trail starts at Caieira da Barra do Sul and finishes at Naufragados Beach.
Getting There:
There isn't a road, so to arrive there you need to rent a boat or go by walking in the trail. The duration of the trail is about 50 minutes (3km) and on the way you can see waterfalls and ruins of old colonial buildings. There is no way for you to get lost as the trail is very well guided and just for one moment there is a bifurcation to the right to go to the beacon.
By boat or walking on the trail, the start point is at Caieira da Barra do Sul.
For more information leave a comment!