From street food classics to soon-to-be favorites, this glossary is all you need to know about Brazilian food
The Portuguese language may not sound familiar to many, but Brazilian food can please all. Its combination of rich ingredients (from quality meat to fruits and vegetables of all kinds) with different cultural influences (from Portugal, Africa, indigenous populations, and more recent immigrants) have made Brazilian cuisine both accessible and surprising to all kinds of palates.
Here's our guide to the most frequent terms you'll hear during your stay in Rio de Janeiro, from the obvious caipirinha (and its many boozy variations) to acebolado, a word that will pop up nearly every time you open a menu. Here's how to not get lost in translation: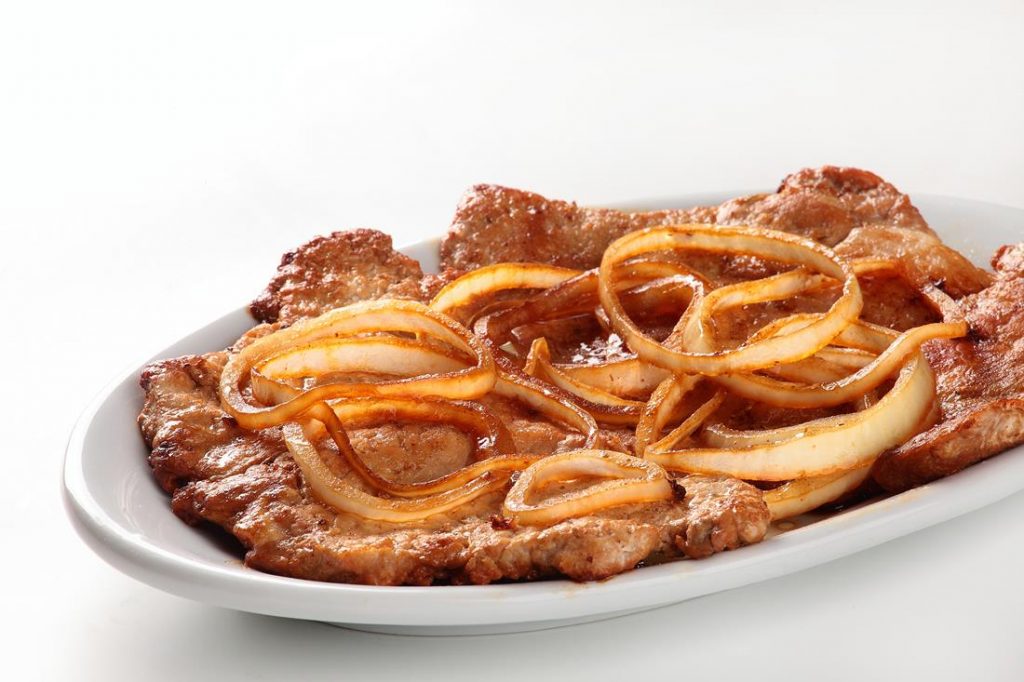 Acebolado: Literally "with caramelized onion," acebolado usually accompanies a steak or grilled strips of steak; the onions are cooked right in with the meat. To the Brazilian palate, the onions should be a little more acidic (that's why we use vinegar to dress it) and a little less sweet. But we love it no matter how it's made.
Arroz e feijão: Rice and beans, a typical side dish for many Brazilian recipes. It's so typical that many Brazilians may have only this popular duo for a meal — with some farofa (see below), of course.
Bolinho: A (usually) deep-fried snack that can be made with a rice-, bean-, or flour dough, and fillings such as cheese, meat, and vegetables. There are many variations and flavors, and bolinho are usually shaped like a dumpling, breaded, and deep-fried to be served in portions.
Boteco: A no-frills, anonymous, interchangeable bar. Botecos usually serve good cheap food and cold beer, which is enough to gather diners who couldn't care less about sitting on plastic stools on the sidewalk. It's the Brazilian version of the "dive bar," also known as pé sujos ("dirty feet").
Cachaça: The ultimate Brazilian spirit, mainly (but not exclusively) used to make the famous local cocktail, the caipirinha. According to local law, cachaça can only be made in Brazil from fresh cane juice, which is fermented and single distilled. Cachaça can even be drunk by itself (but it has an alcohol content of 38 to 48 percent, so take care). Cachaça is one of the only spirits in the world that uses many indigenous woods in its aging process, unlike most alcoholic beverages, which mainly use oak. Aged cachaça can be divided into categories like "Premium" (aged for up to one year) and "Extra Premium" (aged for up to three years).
Caipirinha: This quintessential Brazilian cocktail is now available around the globe, and in Brazil, the combination of cachaça, muddled lime, and sugar is popular in every bar. Even though only the recipe with lime is considered the "official" one, bartenders use many indigenous Brazilian ingredients — from passionfruit and cashew to all kinds of berries, kiwi, and seriguela fruits — to make their versions. Try as many as you can.
Chopp: The way locals call for a glass of tap beer, regardless of serving size. Chopp is always served very cold — or "stupidly cold," as Brazilians say — to pair with Rio de Janeiro's hot weather (even during winter).
Coxinha: Maybe the most iconic snack food in Brazil, coxinha is a fried dough shaped like a chicken leg and stuffed with shredded chicken (though it can have many filling variations, from jerked beef to crab meat). It's very easy to find — from the padarias (bakeries) in every square to the menus of bars and restaurants.
Churrasco: Mainly refers to the way the meat is cooked: cuts of beef are grilled over an open flame. But it also refers to a social meeting, a barbecue with friends and family, which is always an excuse for Brazilians to get together and celebrate. After all, we are party people.
Churrascaria: A place to eat churrasco. In the U.S., it is commonly known as a "Brazilian steakhouse," and the service style is the same: gaúcho-style servers zip between tables to slice the meats freshly off of the grill.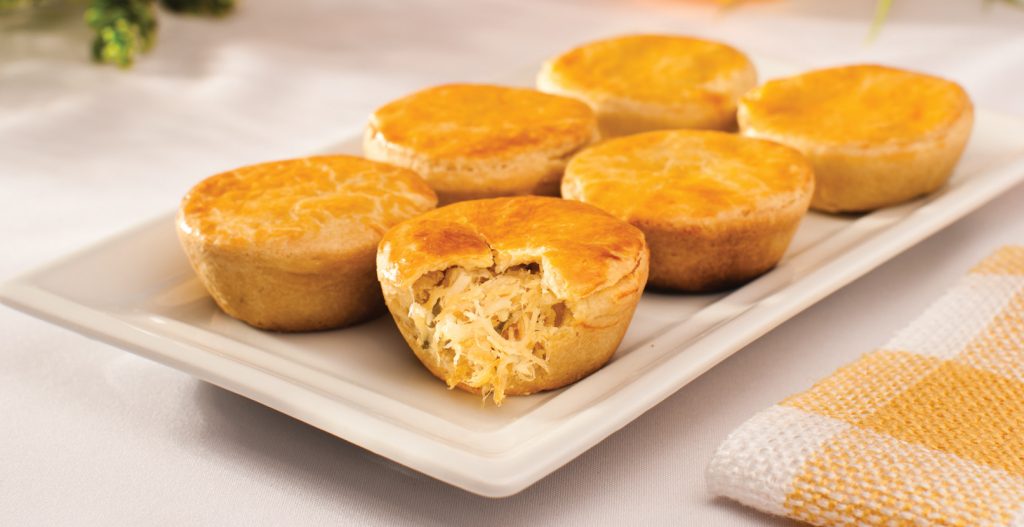 Empadas: Baked shortcrust pastries stuffed with different ingredients, the most common takes being chicken and palm heart. They're very popular all around Brazil.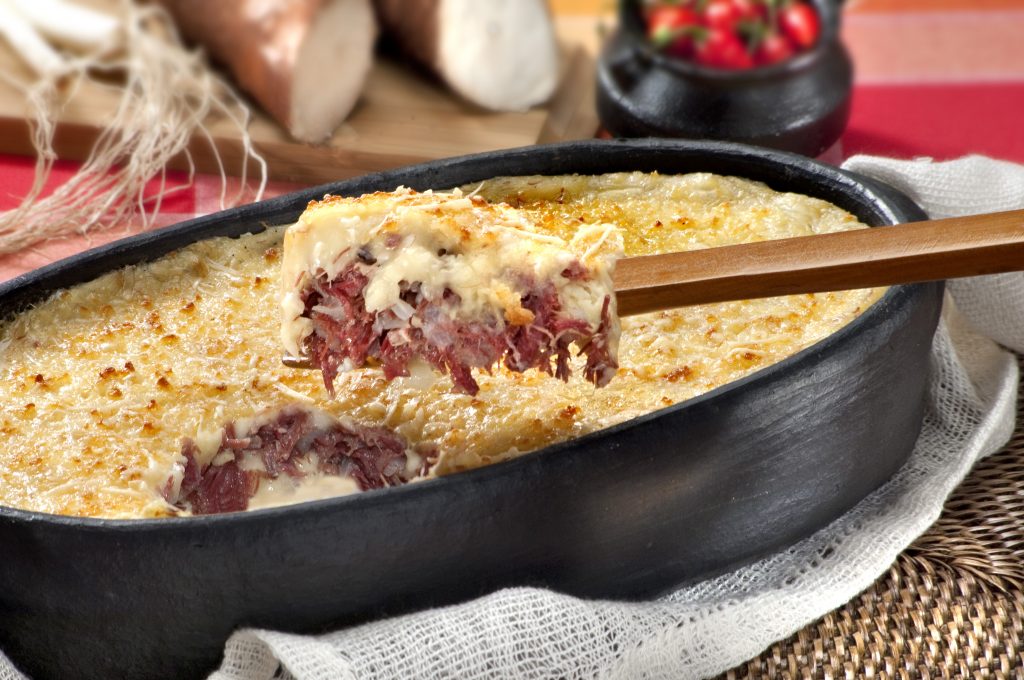 Escondidinho: A common baked recipe featuring a layer of shredded jerked beef (or any other meat), then another layer of a creamy manioc stew purée, then covered with a melty, crispy cheese topping. It gets its name because the meat is hidden under the manioc purée ("escondidinho" means "hidden," in English).
Espetinho: A meat skewer, it can be found in different versions (from chicken to steak, seafood to sausages) in many bars and even in the streets, from vendors on every corner.
Farofa: A Brazilian obsession, it's a toasted flour mixture (could be cassava, corn, etc.) sautéed in a pan with as many ingredients as the cook wants, including bacon, sausage, herbs, eggs, onions — the list goes on. It's a side dish that Brazilians eat with everything, from meat to seafood to rice and beans: "Put some farofa" is the kind of phrase you'll hear from every server you meet. Tip: The first time you taste farofa, you will probably think it too dry. Give it a chance. Farofa is an acquired taste and the perfect ratio of food to farofa is almost a science. So keep trying — that perfect delicious formula will reveal itself.
Feijoada: The iconic Brazilian stew of beans and pork. Feijoada is usually served in a gourd bowl with many sides, from cassava flour to a plate of bisteca (steak), pork rinds, collard greens, and banana milanese. Order a feijoada completa, as Brazilians say (translation: "the whole experience") to taste what it's really about.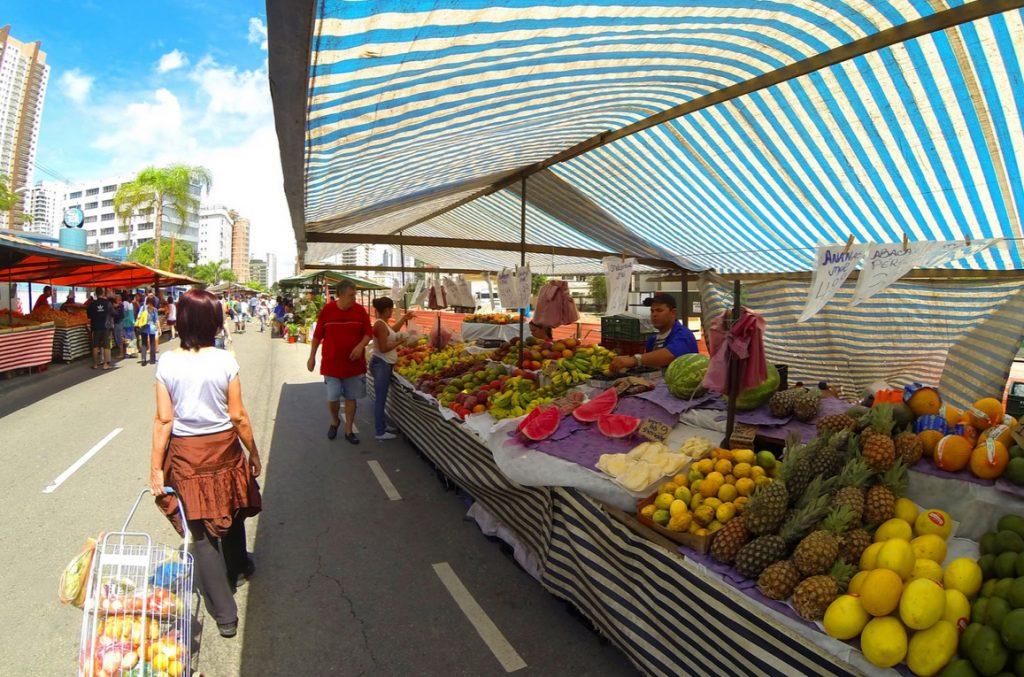 Feiras: Street fairs are one of the most popular traditions in Brazil: every neighborhood in every city has a certain day designated to a feira, where you can buy everything from fruits to meats directly from producers. It's a good place to eat Brazilian street food as well, such as pastel, espetinho, and sandwiches. One of the best in Rio is the Feira de São Cristóvão, which is open six days a week (every day except Monday).
Pastel: A deep-fried, pocket-thin crust pie with assorted fillings (from ground meat to palm heart). In bars, they are usually served in portions with small-sized pasteis (or pasteizinhos).
Petiscos: The Brazilian word for snacks. And, by "snacks," we mean delicious food you can eat with your fingers: bolinhos, pasteis, and, basically, all kinds of fritters. Every bar has its own specialities: Have a seat, order a cold beer, and ask the waiter for some homemade petiscos. You won't regret it.
Picanha: The most prized cut of beef in Brazil, it's also known as the sirloin cap.
Porção: A portion of something. But it's worth an entry in this glossary because it's more than an expression — this is a food culture in Brazil. Every petisco comes in portions (denoted differently on menus depending on the restaurant) because we love to share food. This is the Brazilian way to taste more things. Eat one, eat many!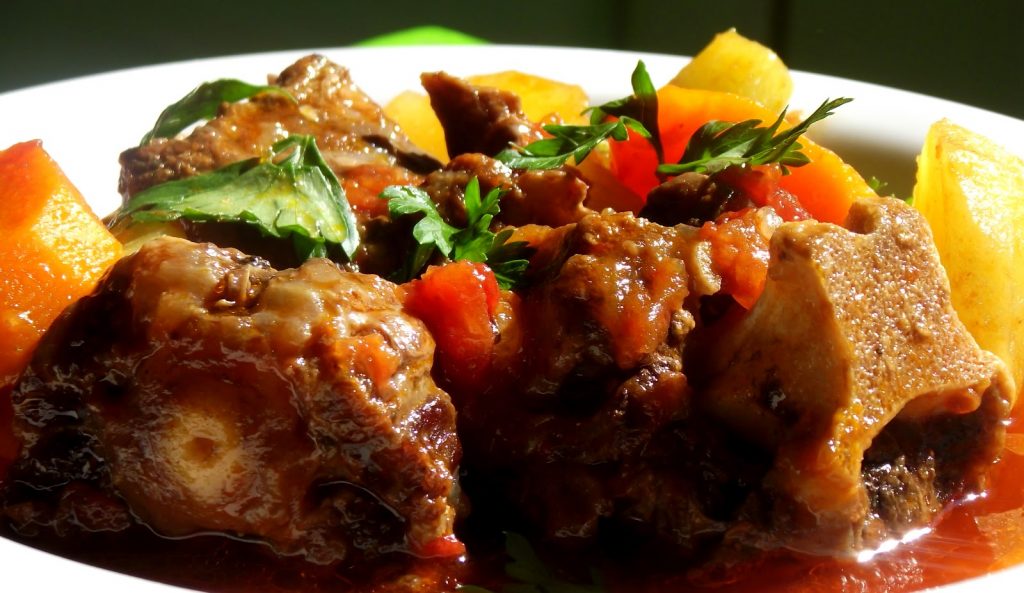 Rabada: An oxtail stew. As a popular main dish, it comes with polenta (cooked corn meal) and watercress. But it can also be used as a filling for many bolinhos and pasteis.
Rodízio: A common style of service, in which a fixed price is paid, and servers circulate with varieties of food among the tables. This style came from churrascarias (see above), where the meats are cooked in skewers and served tableside. The idea moved on to other kinds of cuisine, such as pizzas, pasta, etc.
Sorvete: Means both ice cream and popsicle (also called picolé). The latter are really popular on the beach, where cart vendors pass by all day long offering a fruity ice in a stick.
For more information leave a comment!
By website Eater