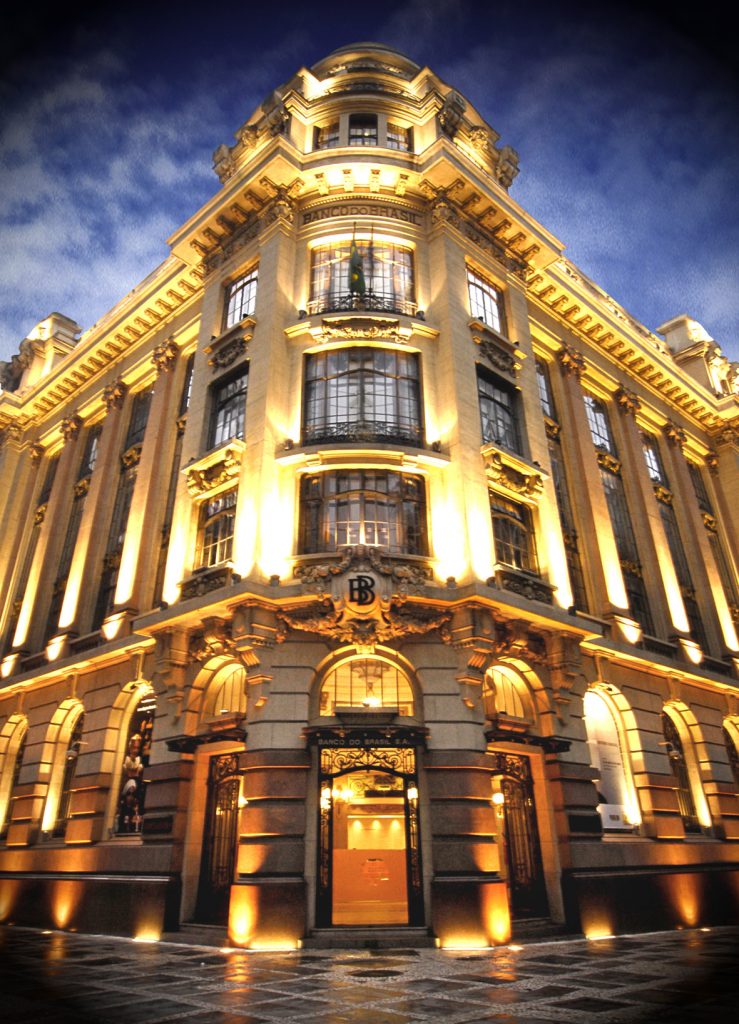 The Centro Cultural Banco do Brasil (people used to call CCBB, or in English: Bank of Brazil Cultural Centre) is a cultural organization of the Banco do Brasil based in Brazil with centers in the cities Rio de Janeiro, Brasilia, São Paulo and Belo Horizonte. The head offices of the cultural centre are located in Rio de Janeiro, where there are also some permanent exhibitions (History of Money and History of the Bank), in contrast to the other centres where only temporary exhibitions are hosted.
The Centro Cultural Banco do Brasil in São Paulo city was built from 1923 to 1927, following a project of the architect Hipólito Gustavo Pujol Júnior, professor of Polytechnic School.
Since 2001, this building houses the Banco do Brasil Cultural Center, one of the most active and complete cultural spaces in Sao Paulo city, and is also part of the effort of the policy to revitalize Sao Paulo's downtown.
In beux-art style, it mixes elements of neoclassicism, from the second French reign (Napoleon III style) and Italian Renascence. At the main entrance, right over the gate, there is a bust of Mercury – Roman God of Commerce. Inside,the main characteristic is the gap that follows all the floors, illuminated by a glass skylight made by the Conrado Sorgenicht House.
The basement safe of the former bank should also be highlighted.
The five-storey building is divided into six areas (basement, ground floor, mezzanine and three floors), where the property houses various cultural activities. Among the attractions are the exhibitions of art and photography, dance and music as well as lectures and film screenings. In addition the building has a theater, an auditorium, a cinema, bookstore, cafe, concession stand, and restaurant.
Getting There
Metro subway: Sao Bento station Line 1 – Blue or Se station Line 3 – Red
Where: Rua Álvares Penteado, 112 – São Paulo – SP (On the corner with  Rua da Quitanda)
When: Tuesday to Sunday, from 10 am to 08 pm.

If is missing some information, write for us!
Information from website: Cidade de São Paulo