Save the Fun! If you like Carnival (Carnaval), the street carnival 2017 starts with Bangalafumenga, Sargento Pimenta, Baiana System and Exagerado
Wait a minute and imagine an epic carnival party in São Paulo with the street blocks Bangalafumenga, Sargento Pimenta, Baiana System e Exagerado. Free entrance!
– Street Block Bangalafumenga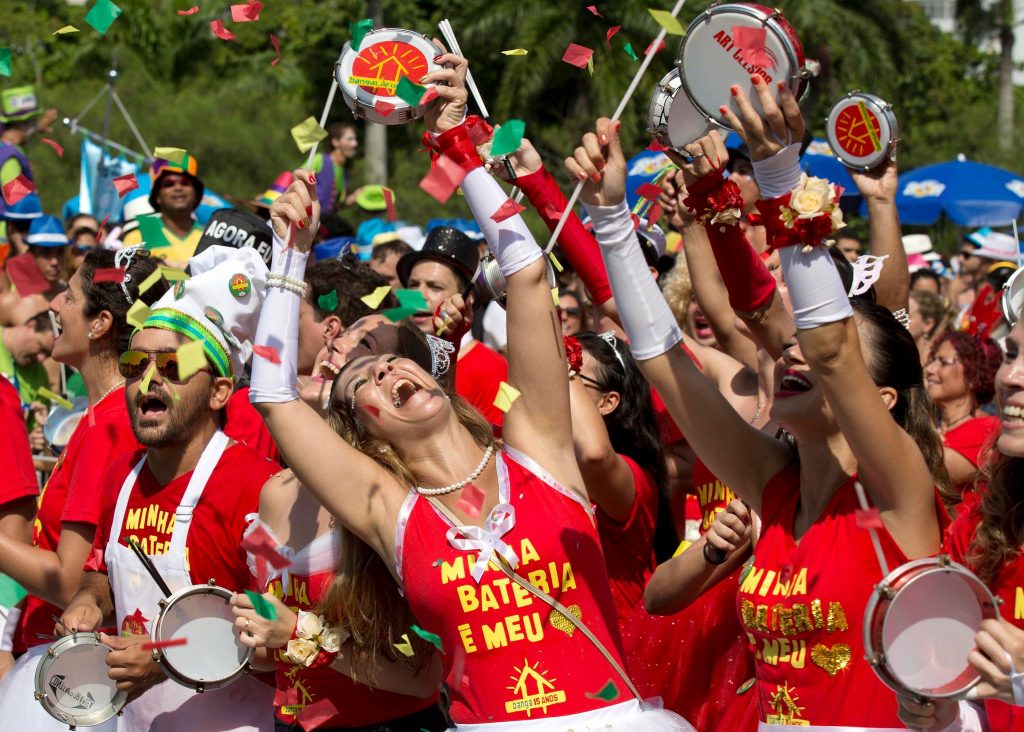 For 15 years Bangalafumenga is the carnival attraction with your repertoire that includes regional musics, MPB (Brazilian Popular Music), Samba, Ciranda (Brazilian folklore dance) and their own compositions made by the founding partners Rodrigo Maranhão and Hamilton Souza.
– Street Block Sargento Pimenta
It is a Street block created in 2010 in Rio de Janeiro. Sargento Pimenta is a reference of Sgt. Pepper's Lonely Hearts Club Band is the eighth studio album by the English rock band the Beatles. In the repertoire there are Beatles music Interpreted with arrangements of Samba, March and Maracatu (rhythmic typical from Pernambuco – State in the northeast of Brazil)
– Street block Exagerado
The street block Exagerado (exaggerated) is a tribute to Cazuza, both while fronting Barão Vermelho band and at solo career, is considered one of the best exponents of Brazilian rock music.
– Street Block Baiana System
Created in 2009, the band is known for synthesizing rhythms like Pagodão (Brazilian style of music, subgenre of Samba) and Samba from Bahia mixed with the Jamaican soundsystem, afrobeat and rap.
February 11st
2:30 pm – Bloco Bangalafumenga
5 pm – Bloco Sargento Pimenta
February 12nd
1:30 pm – Bloco Exagerado
4:30 pm – BaianaSystem
Where Praça Cívica do Memorial da América Latina -664, Auro Soares de Mora Andrade st.
Getting there: In front of "Palmeiras – Barra Funda" Metro station (Red Line)
Free Entrance!